Fees for the next academic year 2023/2024 are £2560.00 per term (£7680.00 per annum) which can be paid in 12 monthly instalments of £640.00.
Normal school hours are 7:50am to 3:50pm.
Out of hours care 4:00pm to 5:00pm £5, 4:00pm to 5:30pm £6.
Breakfast, After school clubs and holiday care is also available.
Please note that entry to Prestwich Preparatory School is by Assessment.
Register for our next open day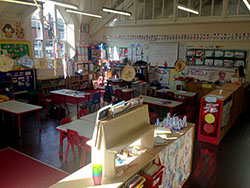 If you would like to attend our next school Open Day, please click below to register your interest.